"Beginning Our
Epic Journey
"
​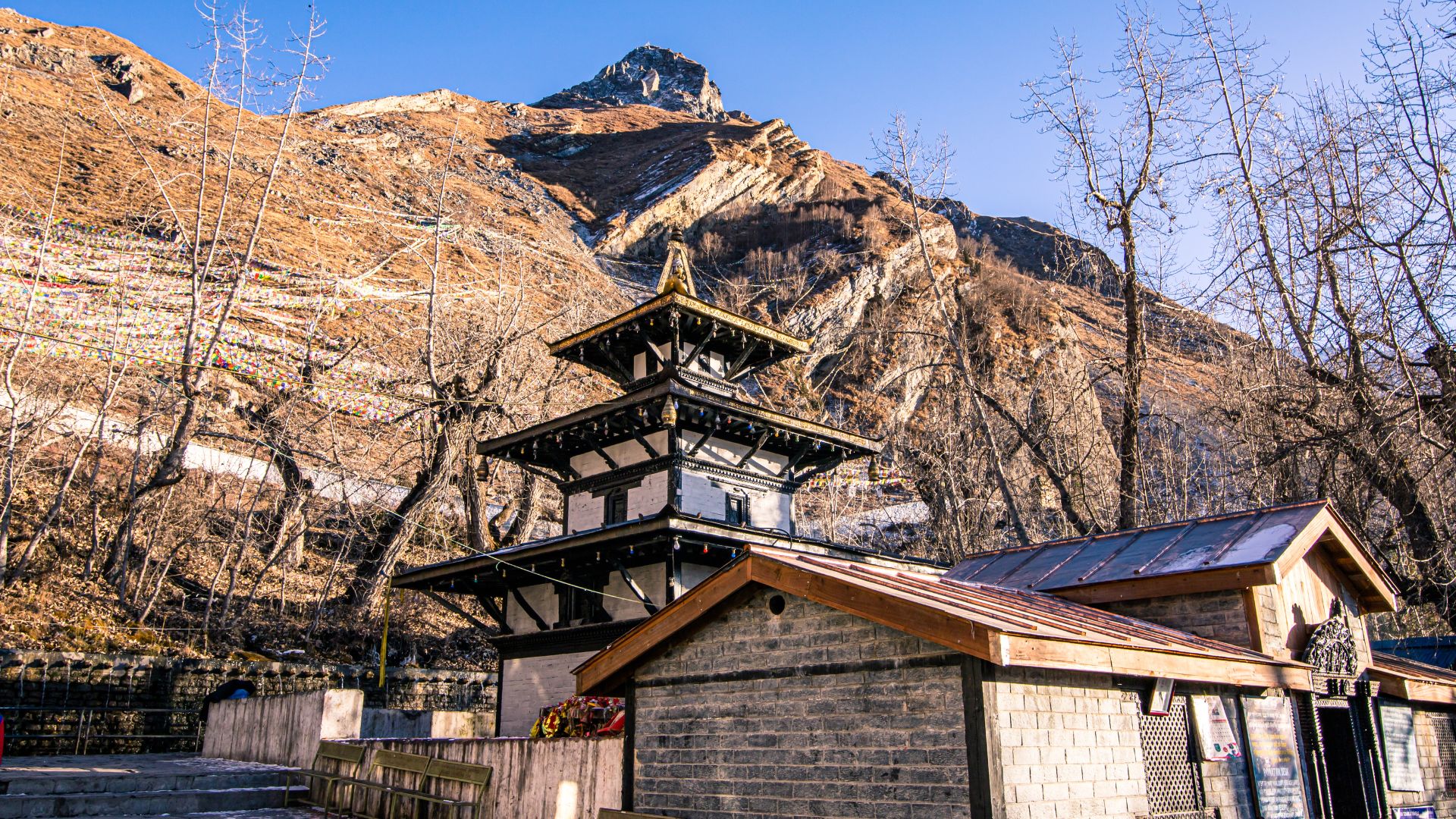 ​
---
-Have you ever had an uncontrollable need for adventure? That desire to break free, explore the unknown, and share great experiences with friends? Fasten your belts, because I'm going to take you on a crazy adventure from bustling Kathmandu to the mythical region of Mustang, where every moment was a fascinating discovery waiting to happen.
​
---
" Day 1: From Kathmandu to Pokhara "

On day one, me and my friends took a bus heading for Pokhara before sunrise to begin our journey. Outside our windows, beautiful green hills and winding rivers presented an amazing scene that was nothing short of amazing. We had our meal at around 8 a.m. and then continued our journey. And around 12 pm, we had our main lunch, Dal and Bhat. Then we continued our trip. The condition of the road was good till Khaireni, but then it took a shocking turn at this point because of huge traffic jams that bound us for a shocking two to three hours! And the condition of the road was also not too good. But, instead of getting frustrated, we enjoyed the experience by sharing experiences and building friendships with friends.


By the time it got dark, we had arrived in Pokhara. We stayed the night at the Hotel Venus and the Hotel Arizona. The journey, however, had not yet ended. Everyone then went to change. It was about 6:00 p.m.
Then we had a quick snack at the hotel before heading out to see Pokhara's natural beauty. First, we headed to the lakefront to observe the beautiful nighttime view of the lake. Next, we proceeded to Pokhara Disneyland, which was right across the street from the hotels. We experienced every ride in the park before returning to the hotel at 9:30 p.m. After dinner, we all stepped down to our rooms and slept.
​
"Day 2: Pokhara to
Marpha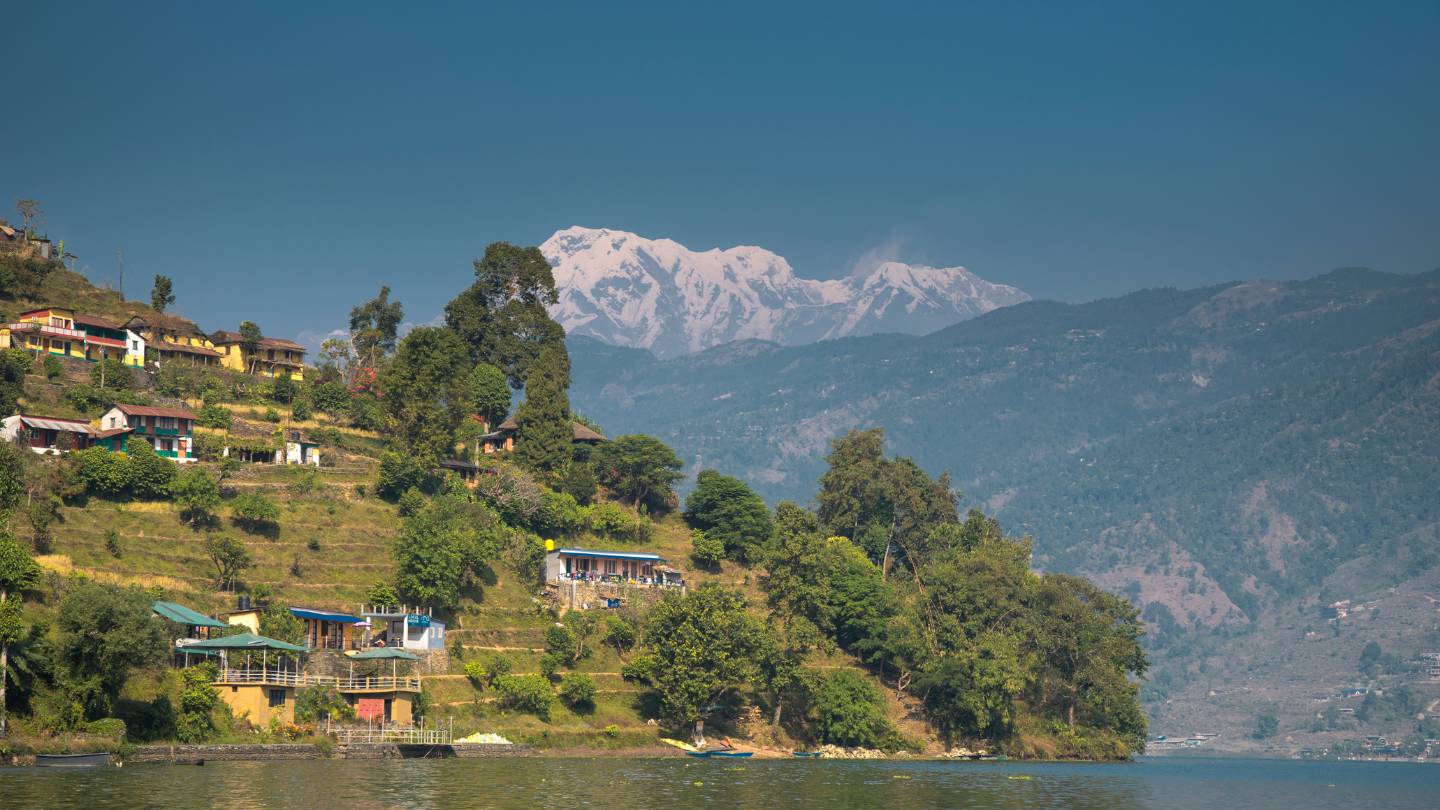 We woke to an amazing sight of the Annapurna and Machapuchare peaks from the terrace of our hotel in Pokhara. It felt like dreaming and then waking up! We had a filling breakfast before getting back on the road and heading to Marpha. The once-smooth road turned into a bumpy, unpaved adventure, and the journey took an unexpected turn. Each bump turned into a symbol of joy, an expression of our spirit of discovery.
72 kilometers from Pokhara, we arrived in the charming town of Marpha. We discovered comfort for the night in the Marpha Orchard Hotel, where a campfire kept us warm. We sang, danced, and laughed as the music played in the beautiful Marpha sky. It was a time when the lines between reality and fiction seemed blurred.
"Day 3:
Muktinath Temple
We got up early to see a stunning sunrise that colored the Dhaulagiri mountain range in shades of pink and gold. It was an amazing sight that had us in amazement. Then we had our breakfast, which set us up for another day of exploration. Then we all went to the gumba, which was just about 15–20 minutes from the hotel. We all went through the alleys of Marpha. Then we all had the feeling of discovering a living picture of home in the calm and familiarity of the traditional Marpha houses that surrounded us in that beautiful area.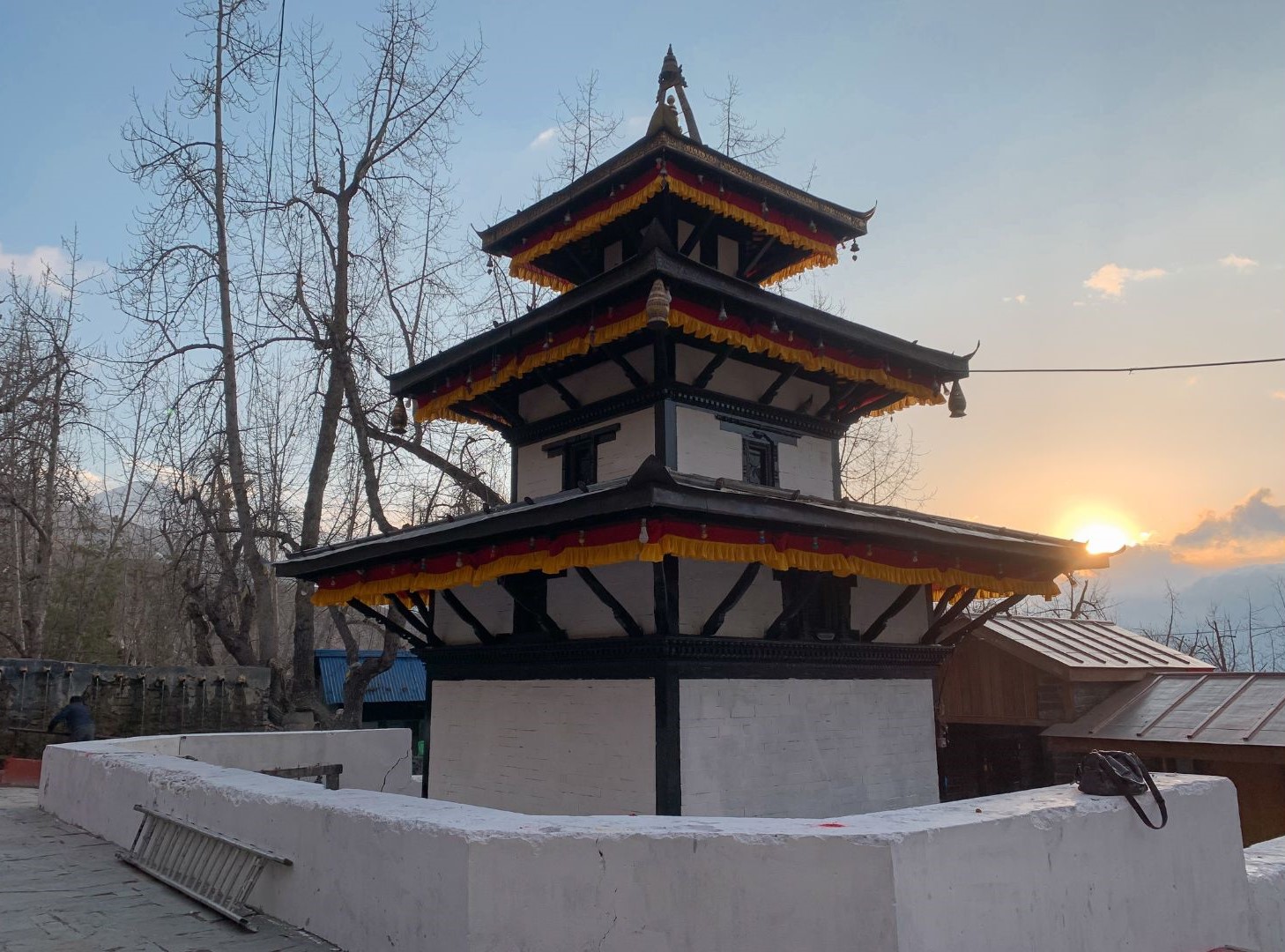 Afterward, we returned to our hotel for breakfast and resumed our journey to Mustang. The road, a mix of smooth stretchers and rocky paths, revealed vast valleys stretching as far as the eye could see. We could see the huge hills of the mustang, and it felt very amazing.
The renowned Muktinath Temple, worshiped by both Hindus and Buddhists, was our destination when we finished up in Mustang. It was situated at an incredible height of 3,800 meters and became a symbol of the persistence and faith of earlier generations of pilgrims.
The journey itself was a memory, a tapestry of stunning scenery, and an insight into the local way of life. We reached this holy spot after climbing an uphill path of 150–200 steps. The spiritual and natural worlds were in balance at Muktinath, a peaceful paradise. It was a holy moment when I felt a connection to an inner energy.



We ate lunch at Mustang Bazaar when we got back. The same day, we turned around and headed back to Marpha. As our epic journey came to an end, welcoming familiar landscapes served as a comforting reminder of the incredible trip we had just completed.
The celebration and memories blended together that evening at a rooftop cookout that included dancing, music, and genuine laughter. It was the ideal way to cap off an excursion that went beyond our wildest expectations.



"Day 4: Returning to Pokhara
The following day, we returned to Pokhara. We were all thankful that we went to Muktinath, and it was an unforgettable experience. The following day in Pokhara, we all stayed at the same hotel. After arriving in Pokhara in the evening during our trip from Marpha, my companions and I headed out to continue our exploration of the city. On that night, we enjoyed a barbecue on the hotel's rooftop. The hotel's nighttime view was stunning. We totally enjoyed the moment as we all danced and sang. Then we went to our rooms at around 11 pm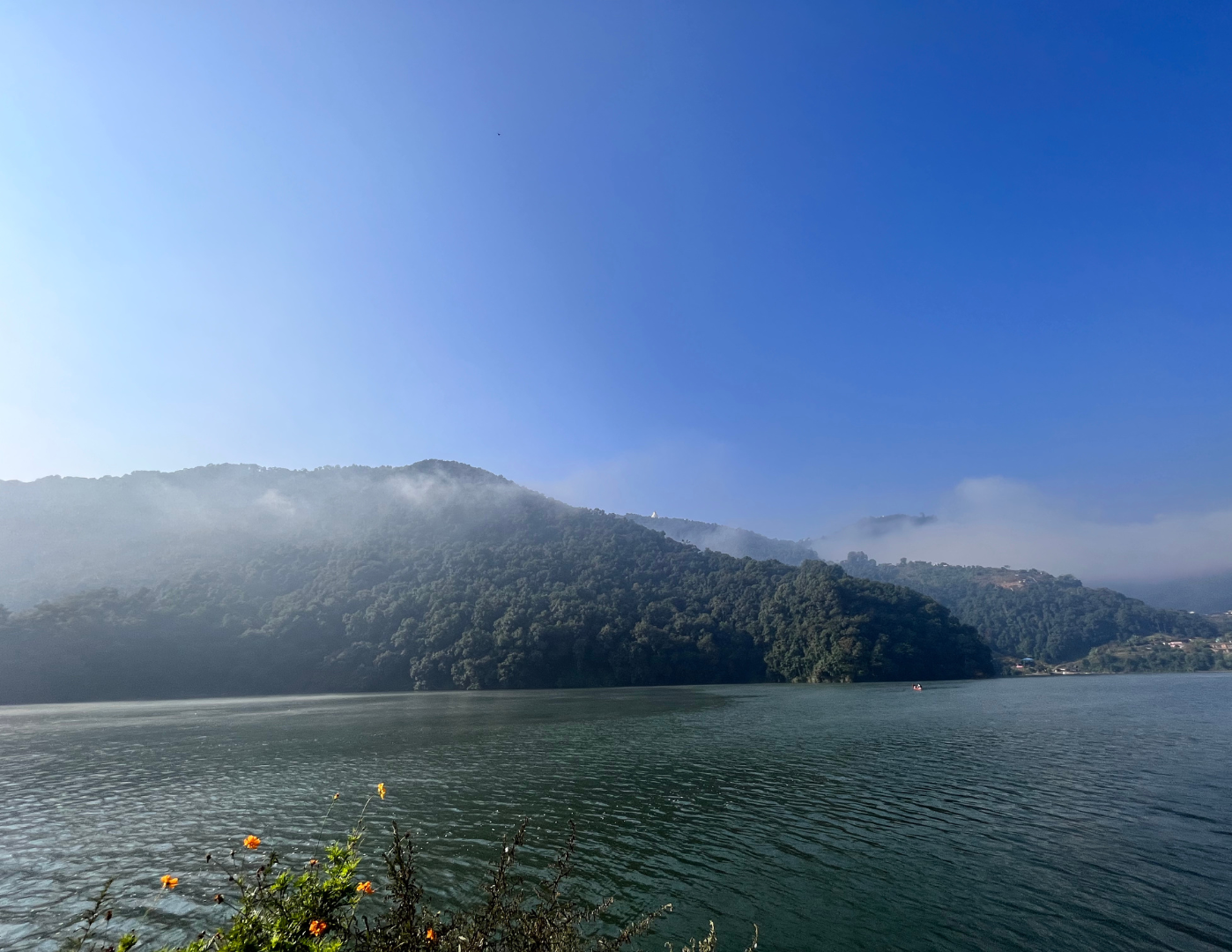 "Day 5: The last Day
The next day was the last of our trip. Around seven in the morning, my friends as well as me woke up at around 7 in the morning. Then we all went cycling, as there were many shops where we could rent cycles as needed. We all went around the lake, took pictures, and then headed back to the hotel to have breakfast.


The Tal Barahi Temple, which was located in the center of Phewa Lake, was our next destination. It was a ton of fun traveling there by boat. After doing the prayers at the temple, And then we headed back to Kathmandu. We rode for 6–8 hours until arriving in Kathmandu at 10–11 p.m., marking the end of our journey.
​
---
​
More than just a vacation, our 5-day journey from Kathmandu to Mustang was an adventure full of surprises that revealed Nepal's wonderful beauty. We traveled on winding roads, went to revered temples, spent pleasant evenings in Marpha, and experienced spectacular experiences in Pokhara. Every second seemed to be a fresh chapter in our investigation journey. This journey brought back for us the thrill of the unexpected and strong connections of friendship. We were conscious as we made our way back to Kathmandu that the memories we had made would be with us always, serving as a reminder of the beauty of the world and the close bond of our group.
​
---
For Contact:
Email :
thedisudi@gmail.com
Instagram:
https://www.instagram.com/diwashrai999/
---
Here are some of the photo of Mustang trip :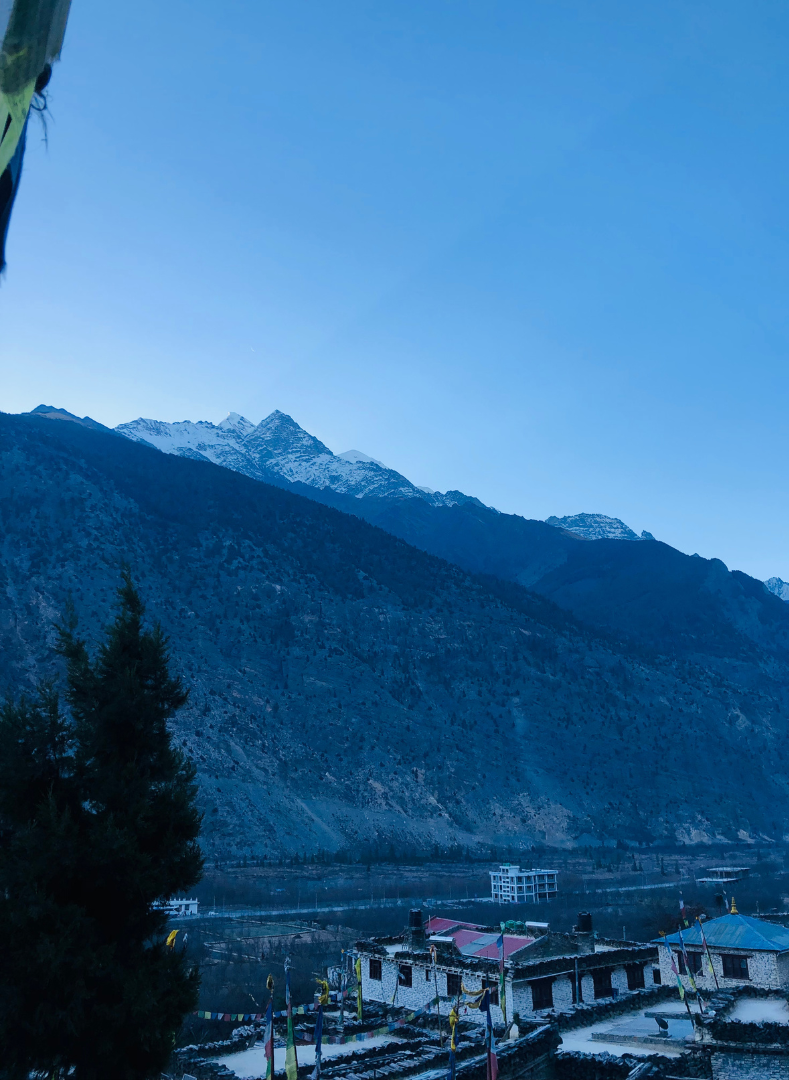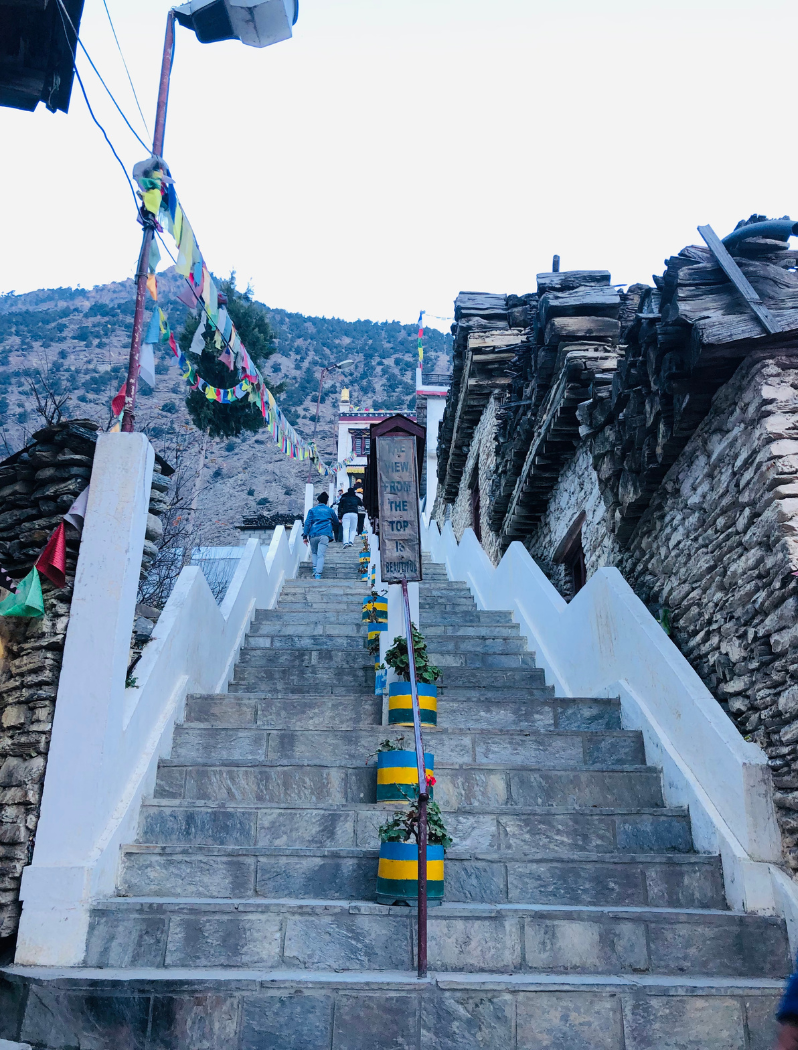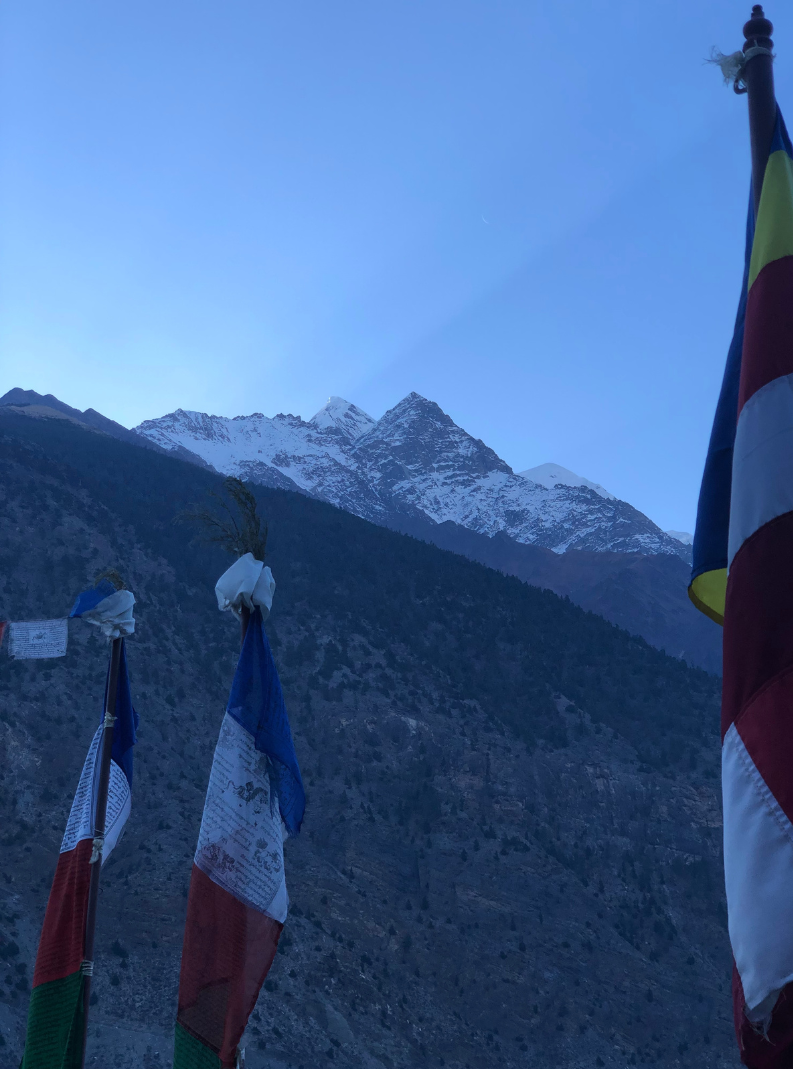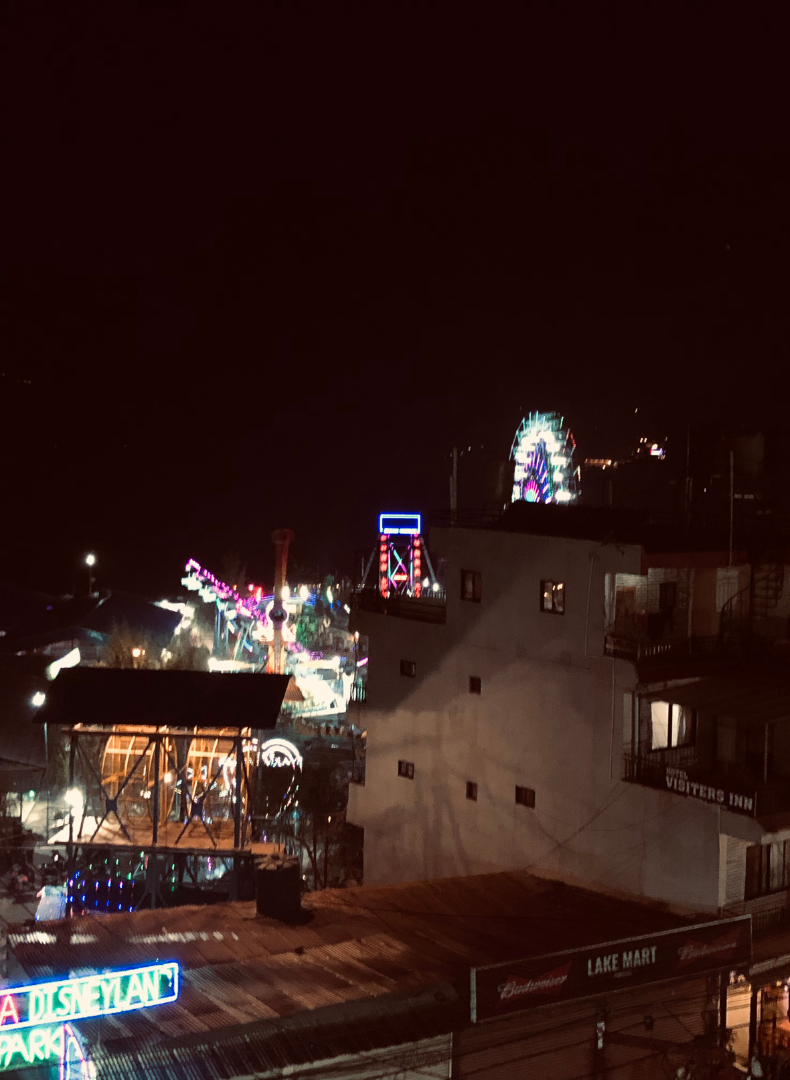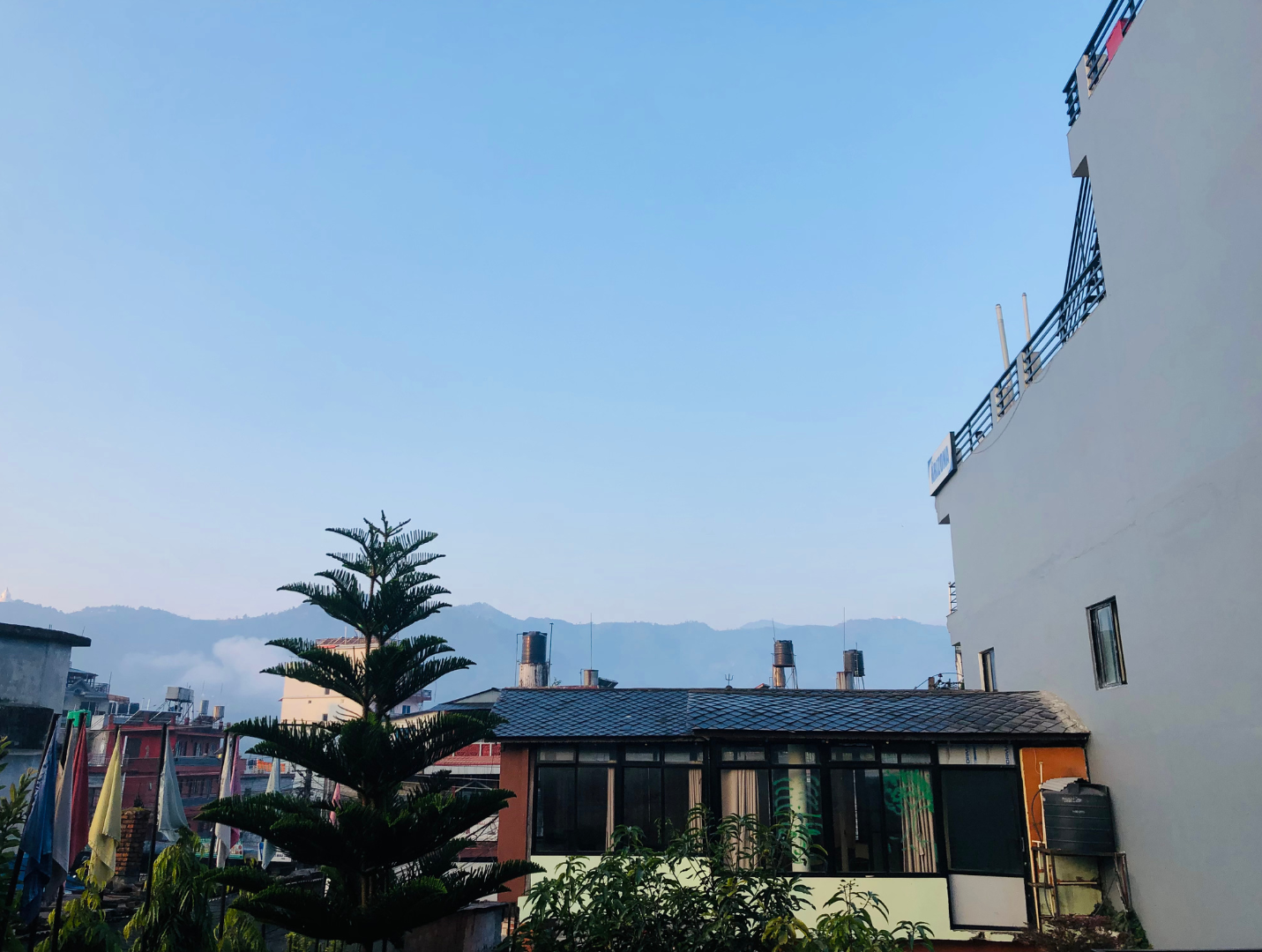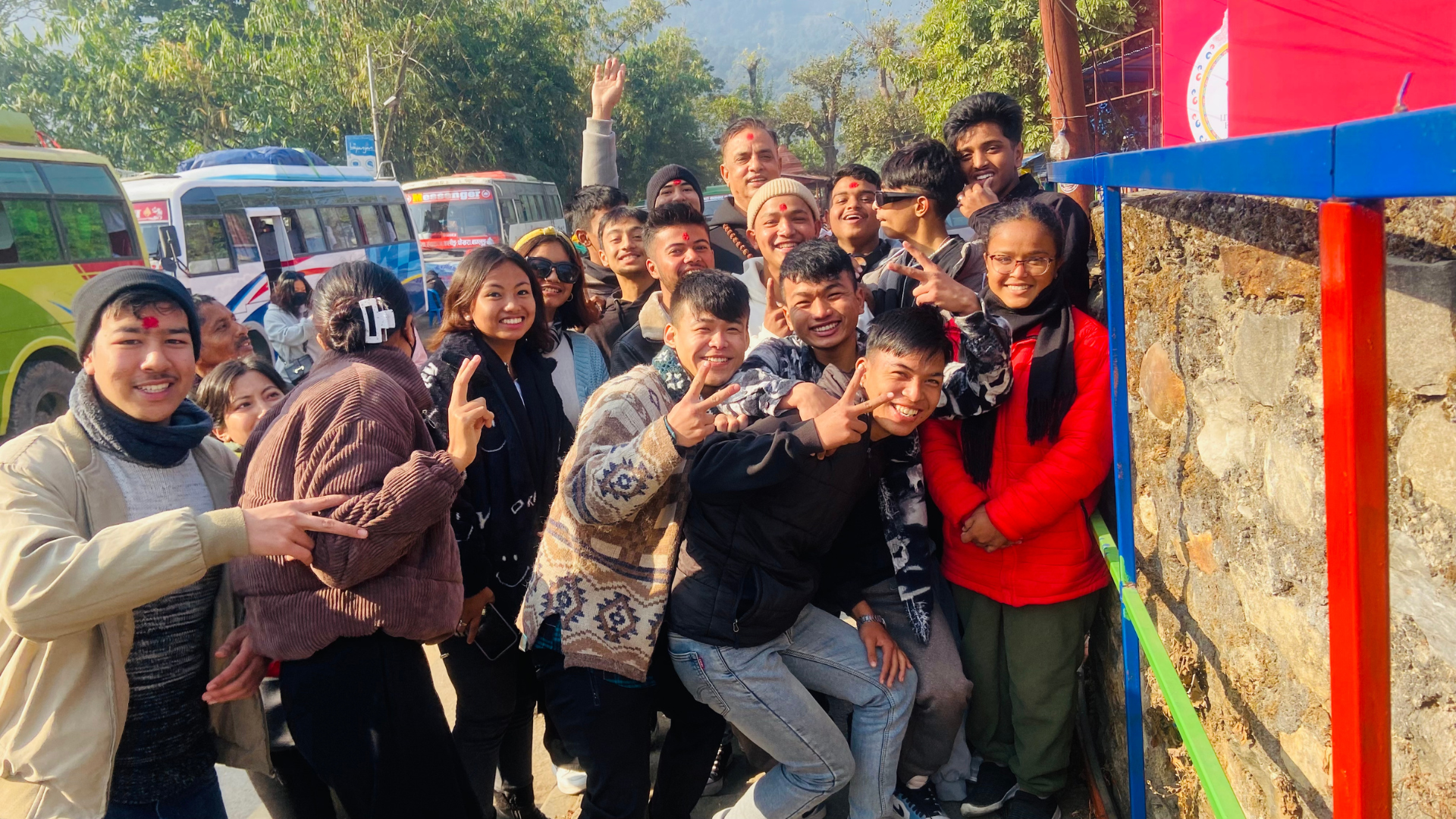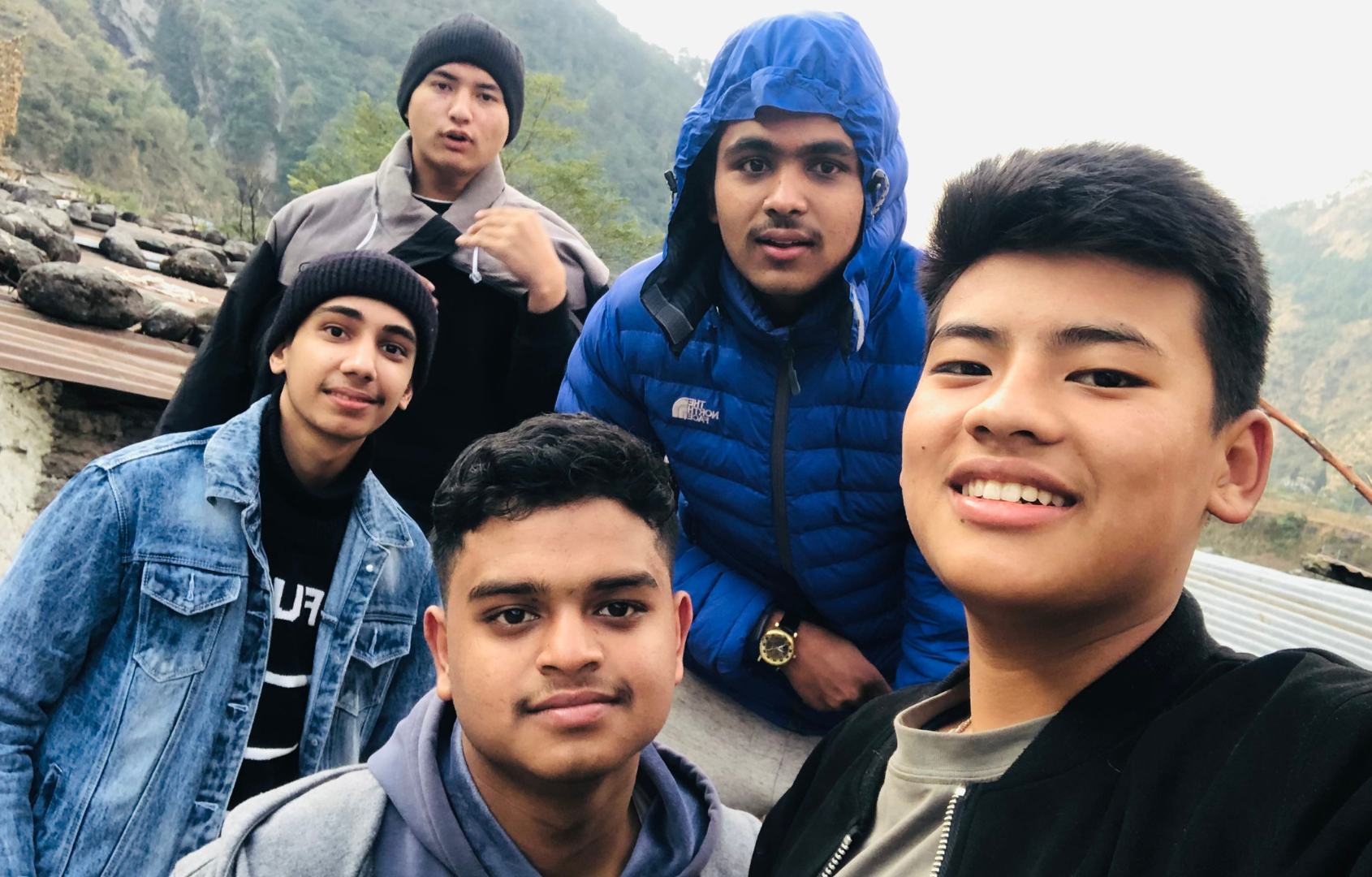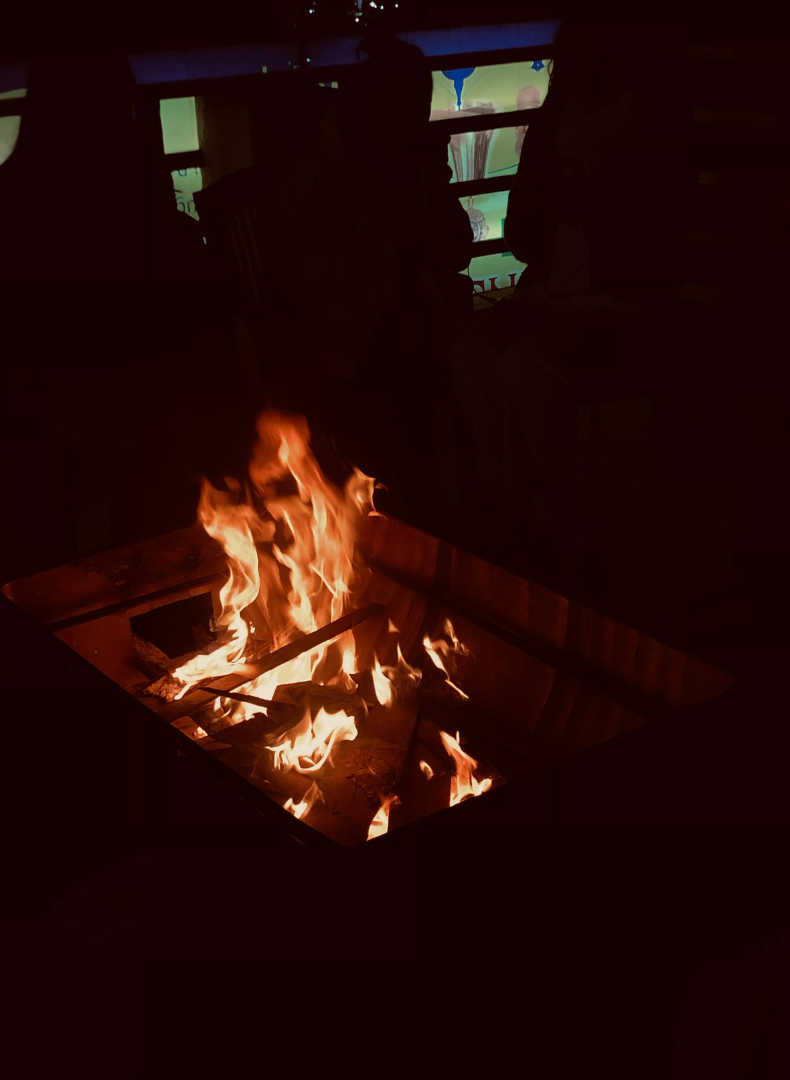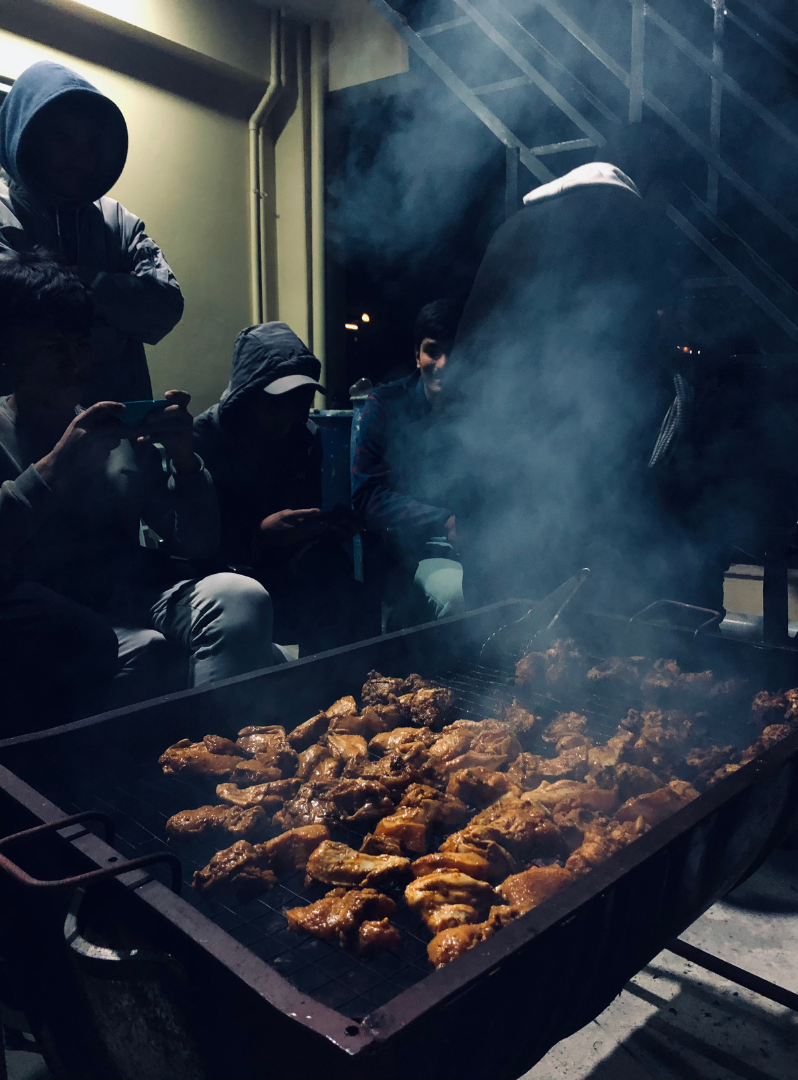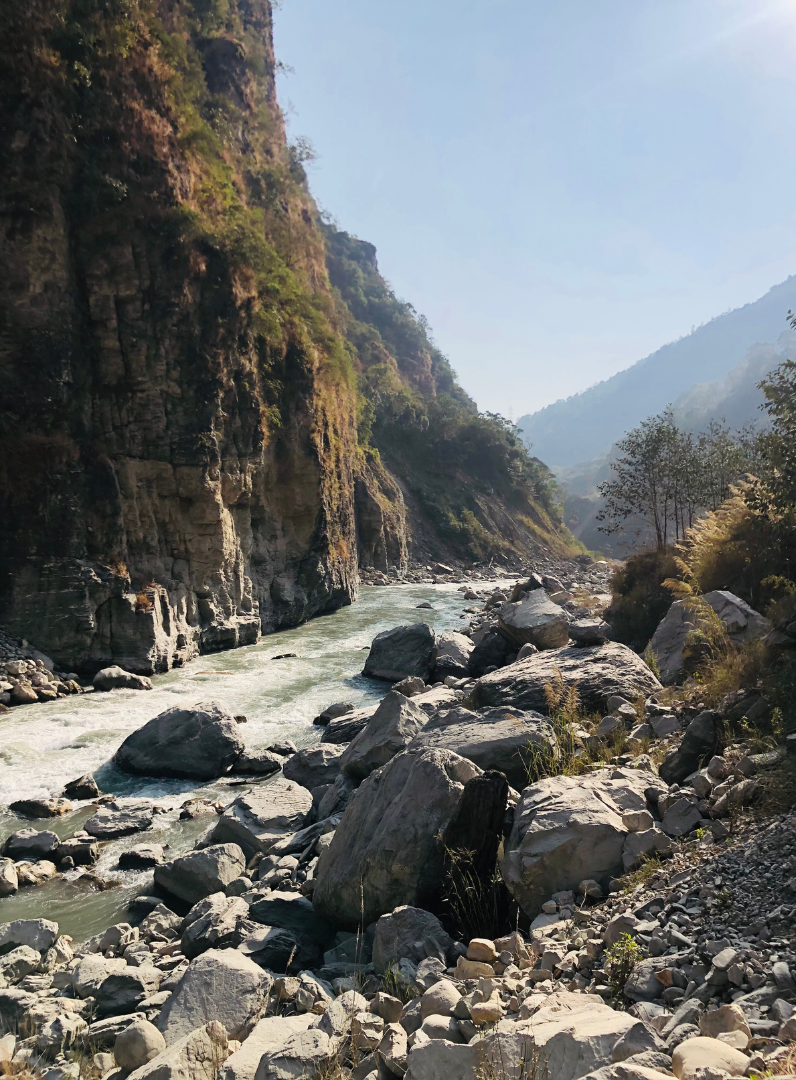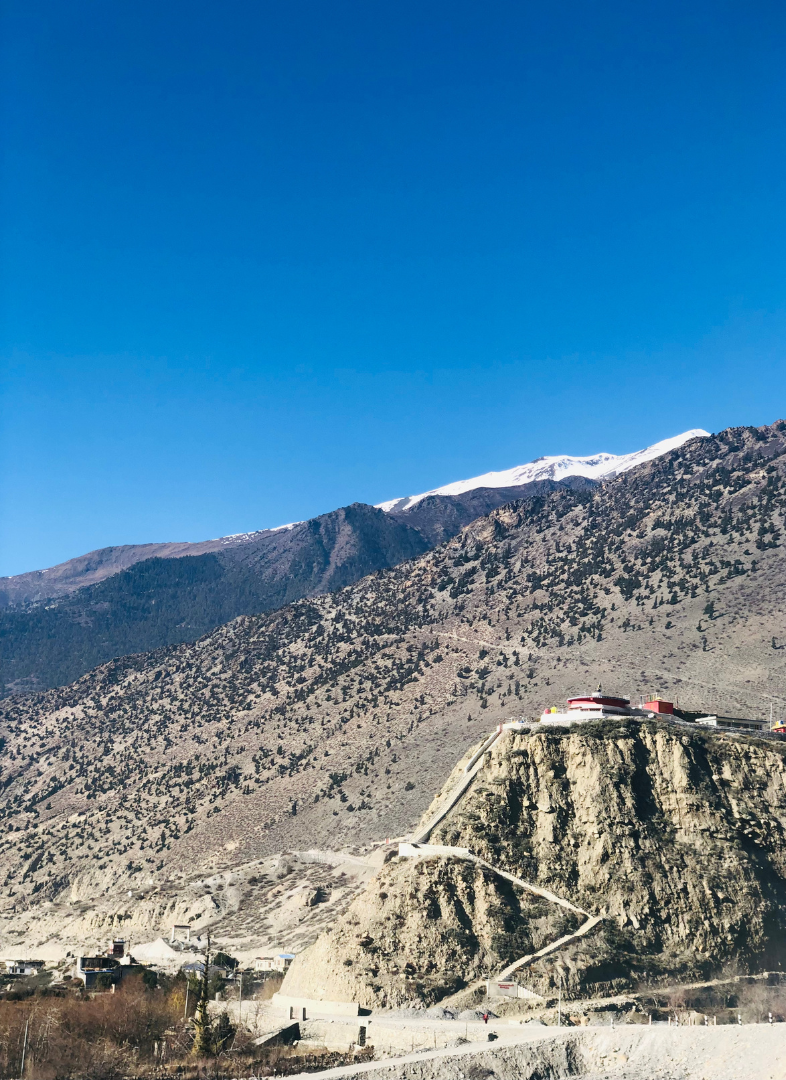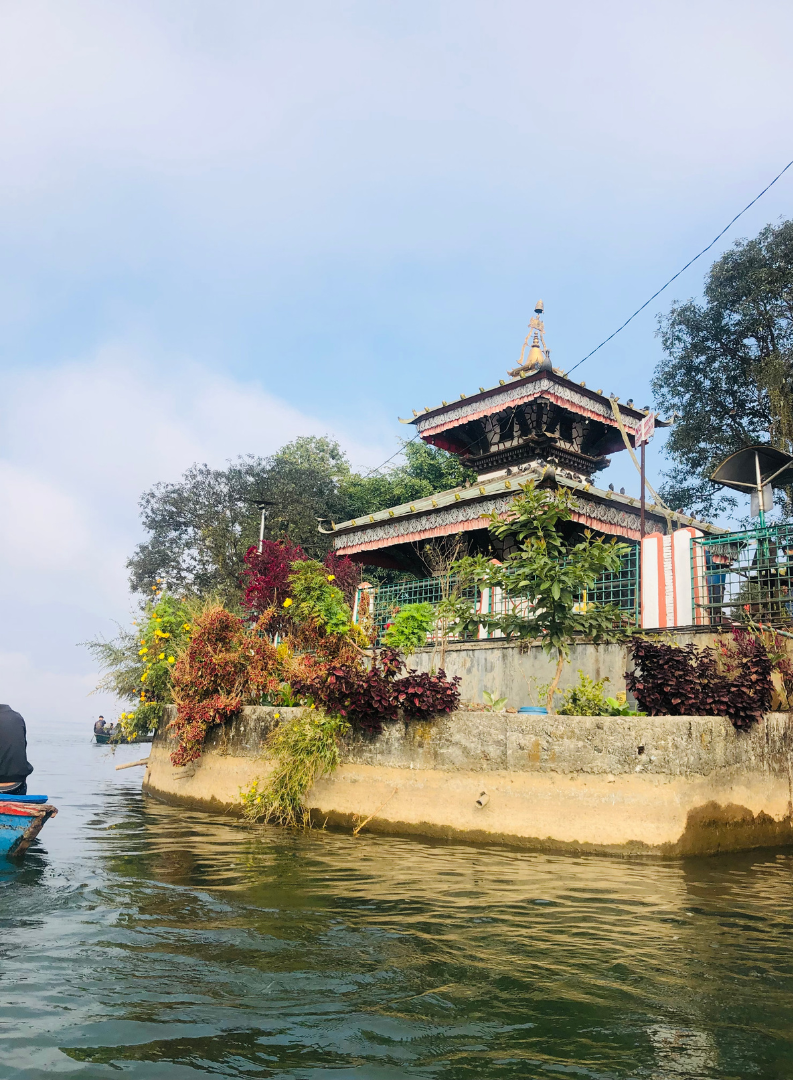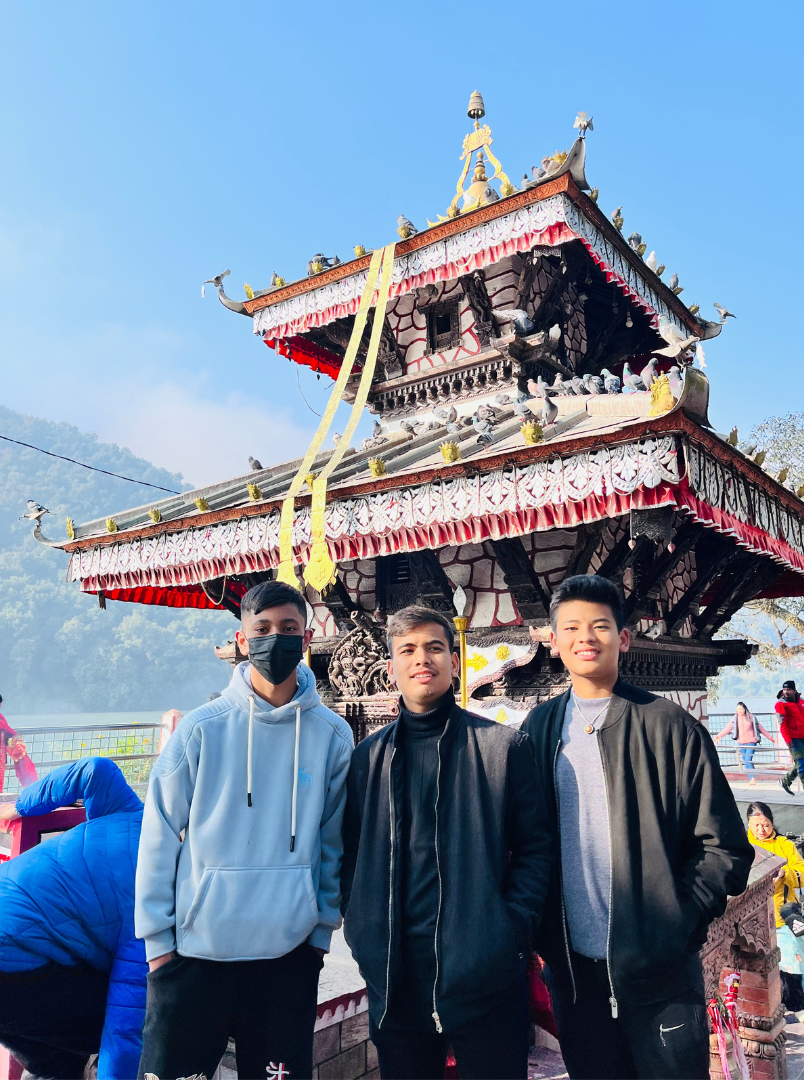 Hope you love this blog.
​
Last edited by a moderator: