Stay Cool With Airvent Turbine Ventilator​
---
Natural economical effective ventilation all year round without power or operating costs. Improves working conditions and increases productivity. An energy saver for a better tomorrow.
---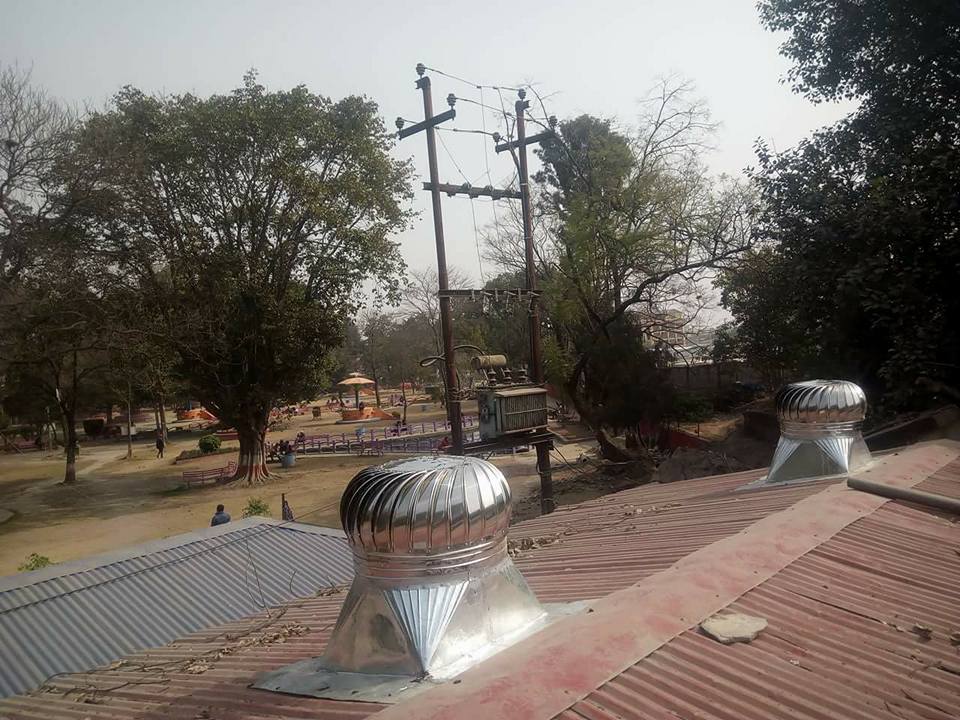 ---
Features:​
Helps remove stain, damps and hot air.
Weather proof and storm proof
Rotor shaft and bearing assembly concealed in aluminium casing
Adaptable to any roofing
Maintenance free
Lightweight and durable
1 years Warranty.
Contact Sales: 01-4428506, Lazimpat, Kathmandu